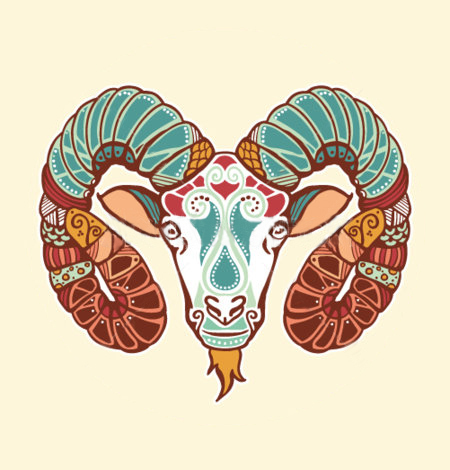 Aries
(Mesha)
Overview: Aries, your monthly horoscope is here & the time ahead appears to be bumpy for you. The ruler of your sign, Mars, will transit with Ketu in your house of career this month. Minor issues can make you frustrated this month. Saturn will turn direct at the beginning of the month. Some relief is expected at work where delays have been troubling you. Jupiter and Venus will transit the 7th house from your sign. New choices for creative work are likely for you. Your positive outlook will help you get rid of any negativity in life. Indulging in new art forms appears profitable for you. Your courage & enthusiasm will remain on a rise; however, lack of excitement may lead to monotony. Confusions may result in lowered confidence. Mercury & Sun are posited in the 5th house. Decisions taken in this period will mostly be beneficial for you. Stay away from friends who seek only your money. Spending more time with family will boost harmony on the family front. New opportunities will come your way through the journeys you undertake now. Going on a pilgrimage can demand some expenses.

Career: This period marks professional improvements for you, Aries. Hasty & impulsive actions need to be avoided. Stepping in new partnerships is favored this month. Chances are that you may enter a partnership with a female. You may travel abroad for work, where your network is likely to expand. Difficulties or confusions at work are likely to be cleared.

If in a job, you will outperform your competitors & earn yourself a reputation. A new job will be beneficial & by the end of the month, rise in pay is on the cards. Supportive seniors may be pivotal in your promotion by putting your name in front of superiors or boss. You may help your coworkers with some personal matters & outings with them are indicated.

Love & Marriage: The month brings mixed results for love & marriage. Lovebirds, you will have enough time for your partner now, though keeping low expectations from them will be beneficial for now. Clashes should be avoided. Around mid-September, chances are that a sullen lover of the past may come back to you.

Singles, this period looks extremely favorable for you, with plenty of romantic ventures on the cards. You will soon meet a potential partner. If planning to get married, this period will bring you bright news & chances are matter will be finalized with a good proposal.

If married, the period after 16th September looks disturbed. Support of spouse & in-laws in work will boost your confidence. Health of your life partner might need attention.

Money & Finance: This month shows a rosy picture for your finances. Venus, the ruler of house of finances, transits its own sign with the lord of destiny, Jupiter. Luck will be by your side & any pending payments should get cleared. Profits from share market may come your way after mid-September. Heavy spending on luxury items is indicated. Spending on house or vehicle needs to be avoided this month. If seeking a loan, the period after mid-September looks favorable. Lending of money can lead to financial instability & thus, should be stayed away from. Profits from parental property are expected to come your way. If working with an MNC, then financial gain is possible. Children may demand some expenditure to be made.

Students & Children: The monthly readings depict a sparkling term for students ahead. Till mid-September, results will mostly match your expectations. Peace of mind will keep you settled & satisfied. Consulting your seniors can clear out any confusions regarding selection of subjects. Your mother's health might need your attention. Avoid wasting time with your friends & blindly trusting them can bring trouble.

Your kids will possess a positive outlook towards studies. Till mid-September, heavy expenses on them are denoted. After 16th September, a good news from their side will bring you happiness. They may get admission in a school or college of their choice.

Family & Health: Atmosphere on the family front looks pleasing this month. Parties & celebrations are indicated. Mother's health should be given top priority & avoid living in a dream world. Be practical. Your health should mostly remain fine, yet indecisiveness may crawl in due to stress. Plan a pilgrimage to find peace & serenity.