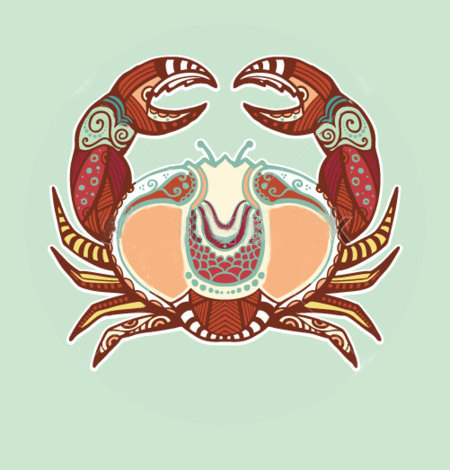 Scorpio
(Vrishchika)
Overview: The monthly horoscope for Scorpio brings indications for assorted tastes in February. Career is likely to see fruitful developments this month. New partnerships are on the horizon with your siblings for undertaking professional ventures. This may also demand for expenses to be made. The cosmic changes make for high possibilities of financial gains to pour in till 15th Feb. This nonetheless, may be countered by a similar ascent in expenditures, leading to some degree of dissatisfaction on the fiscal front. You may concentrate your energy towards gathering of materialistic comforts in this period. Be careful, as your mother's health may be affected, and might need your attention. You will possess good vitality and stamina throughout the month, making you prone to occasional angery outbursts. Keep your anger in check as it can lead you into difficult situations. Spiritual developments are not likely. A materialistic approach towards life during this period can take you on fun trips for entertainment purposes after 6th Feb.

Career: The monthly indications for career show a period of developments and professional progress in February. Leo, stability in profession is deeply emphasized for you after 13th Feb. Minor conflicts with superiors are likely on the work front, however, no major indications for job change can be seen. Your position at work will mostly be ahead of your opponents during this period. A rise in pay is most likely around this term. The span after 13th Feb is particularly favorable for stepping into a new venture, as projects undertaken will yield mostly beneficial results. Businesspersons are expected to enjoy a favorable period especially before 15th Feb with fruitful profits on the cards. Professional relations with partners may see a degree of disagreement. A patient approach is needed for peaceful cooperation.

Career Advice- Job holders may observe a beneficial period this month, but only after the passing of the first half. The initial days may not be as favorable and will require a patient and diplomatic approach. Likewise, businesspersons may see a phase of disturbances, but they should not let this interim phase get the best of them. Keep your anger in check and implement the use of a mellow speech for greater professional stability.

Love and Marriage: The monthly readings for love and marriage depict relations under grey clouds in February. Your relation with spouse is likely to face hindrances this month, with frequent clashes of ego and opinions. Chances of romantic ventures remain low and conjugal satisfaction may only be average at best throughout the month.

Singles are less likely to experience the joy of finding a suitable partner, as the period is not in favor of new romantic build-ups. Progeny is denoted under stressed environment and care should not be neglected at this stage. Proper rest and a healthy diet are advised.

Money and Finance: As per the monthly forecast, February brings about mixed results financially, for Scorpio. The first half of the month promises healthy financial profits, and the period before 15th Feb appears particularly favorable for fiscal achievements.However, these gains face the chances of being swept away as after 25th Feb, your expenses are likely to rise. Savings may suffer the most, with the likeliness of you observing a deterioration of accumulated wealth. The period is not suitable for any kind of speculation, and investments should be postponed for a better time. Overall expenses are expected to rise this month. Cash flow will mostly be satisfactory. For greater financial stability, spend economically during this month.

Students and Children: The month of February appears to imply a slow period for kids, as per the monthly horoscope for Scorpio. Digestive issues or water borne diseases might keep the children from performing to their fullest, in this month. Lack of energy and stamina can make them irate and irritable. The period is likely to remain strenuous for students seeking advanced education. Concentration levels may sink after 15th Feb. Tough competition can be expected in exams, and unwavering dedication will be needed to get the desired results. Your own hard work can help you achieve your goals. Thus, be mentally prepared to give it everything you've got, to come out as a winner.

Family and Health: The monthly readings for health of your family point towards a greatly stable state of well being for your entire family. You may enjoy high levels of vitality and vigor, while your family members are likely to mostly enjoy good health in this period.

The forecast for domestic front, however, shows a completely different picture. Mutual understanding between family members may remain missing, leading to frequent arguments. Level of comfort is expected to remain low. Be patient, and adopt a diplomatic approach while dealing with sensitive matters.