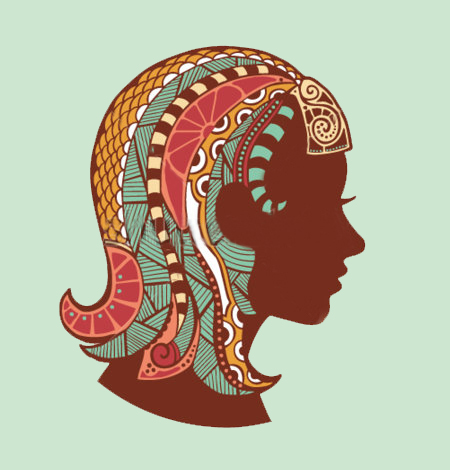 Virgo
(Kanya)
Overview: The monthly horoscope for Virgo implies an average period in February. You are likely to remain courageous and ahead of your opponents in this period. Nonetheless, the term after 15th Feb may keep your health under stressed conditions. Caution is advised for your wellbeing. After 13th Feb, overall expenses are expected to see an ascent. Funds are likely to be directed towards children or the domestic front. Business holders may face professional hindrance from 15th Feb onwards. Immoral ways should be avoided for profits as they will only hamper your social status and can land you in legal trouble. Luck may not favor you this month. Thus, avoid any speculation or gambling. Spiritual inclination may decline in this phase and journeys may only be focused towards fun and rejuvenation. Trips taken for Govt. related purposes can bear positive results if undertaken after 13th Feb.

Career: The monthly predictions for career bring mixed flavors for Virgo in February. With professional stability likely to remain on disputed terms, you may observe various momentum shifts in your career during this phase. A deteriorating relation with supervisors at work is on the cards. Coworkers may not be supportive, and an uncordial work environment can add to your woes. An increase in pay is not likely during this month. A job change can be considered after 13th Feb for better prospects. Stepping into new projects should be avoided amid this term. Businesspersons can expect some professional profits before 15th Feb by the help of business associates. Your business accomplices are likely to improve the levels of your accumulated funds this month.

Career Advice - Career front is expected to see many variations in this term and stability will mostly be lacking. Changing your work location to a place away from your birth place can bring positive changes and better professional prospects for you.

Love and Marriage: The monthly forecasts on the love front demonstrate a hazy picture in February for Virgo. Relation with spouse can turn rough due to frequent arguments. Romance will mostly be absent in marriage and lack of mental serenity is likely.

For singles, the period appears unfavorable for stepping into a new relation. Lack of options and clash of opinions will occupy most of the month for you. Progeny does not appear in a risk free state. You are advised to take all the necessary precautions for safety and healthy progress.

Money and Finance: The monthly predictions for finances depict a sluggish phase. Success in fiscal ventures is not broadly indicated. There are possibilities for you to accumulate profits from unexpected sources. Nonetheless, spending lavishly particularly after 6th Feb can diminish your savings to a great extent. Speculation and gambling should be strictly avoided in this period and thoughtful expenditures are needed to be made.

Costs of expenditures are likely to remain high this month. For greater financial stability, economic spending is advised. Flow of cash is expected to remain lower than your expectations throughout this term.

Students and Children: The monthly readings for children brings forth a term of academic and personal pressure. The well being of kids is likely to remain negatively affected for almost throughout the month. This can result in heavy monetary expenditures as well as your children displaying unpredictable demeanor. They might become aggressive at one moment, and wise and tactful at the other.
For students pursuing advanced education, a term of uncertainty and confusion is likely to arise with respect to the selection of specialization streams. Professional counseling can provide a clearer perspective and offer help in choosing the right stream of career. From 13th Feb onwards, the period is particularly unfavorable as lack of focus is denoted. This will most likely create hindrance for obtaining the desired results on the academic front. Dedication and hard work are needed for succeeding in competitive exams.

Family and Health: The monthly predictions for family and well being fail to impress for the month of February. The second half appears to keep you in low spirits. Likewise, the period after 15th Feb seems unfavorable for health of family members as well, with minor ailments lurking on the domestic front for the entire month. Precautionary measures should be taken and if needed, medical help can be considered if needed. On the domestic front, absence of patience can lead to disruptive outbreaks between family members. Keep your anger in check as your harsh approach can hurt others and worsen the situation. For improving residential harmony, an understanding approach is needed. Avoid indulging in petty quarrels and respect others' feelings.