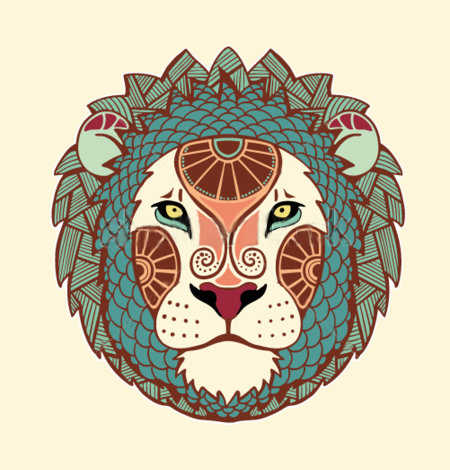 Leo
(Simha)
Overview: The monthly horoscope for Leo brings forth a rather passive period in February. Professional stability and steadiness is likely to remain under questionable conditions. On the health front, caution is advised, particularly till 13th Feb as your own health is likely to take a hit in this term. Beyond this period, improvements in health are expected. On the monetary front, the initial stages of the month lower your financial stability while the second half promises relief and recovery for the same. Your life partner will be very adaptable in this phase and you can expect an eventful phase in your married life. Your business accomplices are likely to be intuitive in this term, as their calculated decisions may benefit you on a fiscal level. Acquiring of assets is broadly favored in this span. Well being of siblings is likely to remain affected till 6th Feb 2018. Luck will mostly favor you in this month. Your skills allow for a greater wisdom and knowledge for you in this month. Your spiritual slant is expected to experience an ascent this month, taking you to possible pilgrimage and even religious journeys. Short excursions with family or spouse may provide the much-needed amusement and can likewise be attempted after sixth Feb 2018.

Career: Professionally, the monthly forecast projects a bumpy ride in the coming days. Job security and stability is depicted on faulty terms. An uncomfortable workplace is being signified. Relations with boss or superiors may not be cordial resulting in quarrels, and thus, absence of serenity. Your connection with coworkers appears to be alleviating.Their supportive and cooperative nature can bring you some relief on the work front. A rise in pay is not clearly signified for this month. Occupational switch or job change might not be favorable either. New projects or assignments should be avoided in this period, as they will only add to your woes. Businesspersons can observe profits and gains to pick up after 15th Feb 2018.

But this will be accompanied by an expected rise in expenses, thus, lowering the net amount of gains. Business associates may face quarrels or arguments this month. Nonetheless by the graceful presence of Jupiter, matters are likely to be sorted in a peaceful fashion.

Career Advice - This period looks not so favorable for the professional front. Be patient and practice to implement a diplomatic approach when dealing with your superiors at work. Businesspersons are advised likewise. An aggressive approach may hamper your reputation and result in a loss of job or loss of business opportunities.

Love and Marriage: The monthly forecasts for love and marriage displays a thorny period in February. Relation with spouse is likely to observe contrasting scenarios, making this phase eventful yet a little rough for comfort. Mismatch of opinions and lack of understanding are expected to make this term harder than usual, but patience is the key to peaceful resolutions. An increased communication can help you understand each other better, while spending time together for trips and activities can result in a more emotional bonding for both life partners.

Singles are likely to see mixed results after 6th Feb, though no potential future prospects can be clearly seen on the cards. Progeny seems to be under dark clouds. Exceptional care is advised this period. Take appropriate rest and follow all precautions religiously.

Money and Finance: Financially, the monthly readings show a sluggish pace in February for Leo. Financial endeavors may not turn out to be beneficial. The first half of the month does not hold much promise for huge monetary rewards. After 15th Feb 2018, some degree of relief is likely to comfort your funds. The period is highly unfavorable for stock trading or speculative investments. Indulging in the same will almost surely result in fiscal losses for you. Practice economic spending this month and avoid any lavish expenditures. Cash flow is likely to remain below expectations and careful management of funds is advised.

Students and Children: The monthly readings bring to light a period of diversities for children in February. Children may sweep you off your feet with their wisdom this month. However, their well being is likely to remain unstable for almost the entire month. Frequent ailments could even make them temperamental, and their speech is likely to change as per their varying moods.

For students pursuing advanced education, hindrances in the path to success are indicated. Lack of clarity in mind can lead to build up of a negative outlook towards studies and should be helped out as soon as detected. Romantic ideas of love and lust can block their view of a successful career ahead, and strict parental guidance will be needed to keep them on track.

Family and Health: The monthly horoscope for family and well being portrays a passive term this month. Overall stability in terms of health and well being for you family is likely to remain shady till 13th Feb 2018. Occasional illnesses and issues affecting the stomach related are likely to crop up frequently. Maintain healthy eating habits and avoid living a sedentary lifestyle.

Domestic front does not appear to be too comfortable, with frequent breakouts and arguments likely in this period. For improving domestic peace, practice diplomatic approach and deal with family members patiently. If needed, consult the elderly wise for peaceful mediation.